Pergola Studios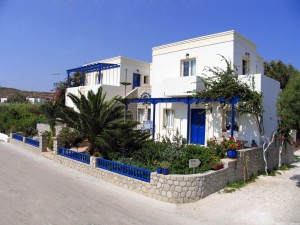 A new traditional style complex with carefully chosen architecture, aesthetics and decor, located a very short distance from the center of Pollonia and the beach (100 meters).
 The complex consists of a 25 square metered studio with a kitchenette and 9 rooms which all have a t.v., fridge, an oven element for making coffee and air-conditioning.
Also available is a private parking area, and large, comfortable balconies. We offer excellent daily room cleaning service with the aim of you having a comfortable and relaxing holiday.
From Philipp's beehives we offer all natural bee products. Monofloral honey Pollen and raw comb honey pulp High quality natural products carefully chosen from Milean nature.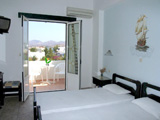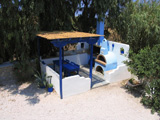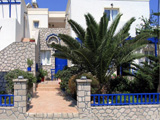 Hotel Amenities:
Garden
Barbeque
Parking
Washing machine
Ironing area
Room Amenities:
Balcony
Heating
Air-conditioning
T.V.
Washroom
Shower
Hair dryer
Fridge
Cooking elements